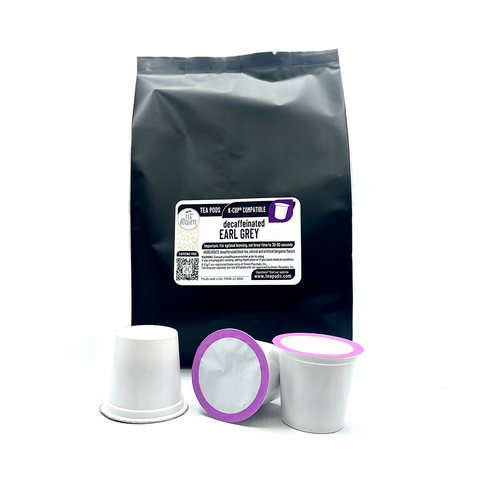 Decaffeinated Earl Grey tea pods K-Cup compatible
Made from the Ceylon and the Chinese Black Teas, the Tea compatible with Keurig brewing machines. Earl Grey Decaffeinated Tea offers a distinguishing aroma with the bittersweet taste due to the citrusy organic bergamot. Available in Tea Pods, this tea is absolutely free from any iota of caffeine and lacks any strong astringency.
Ingredients: DECAFFEINATED black tea, natural and artificial bergamot flavors
Pack of 10 pods
* tea capsules are compatible with K-Cup ® compatible are suitable for all types of k-cups brewers includes Keurig ® 2.0
** K-Cup ® and Keurig ® are registered trademarks of Green Mountain, Inc., Tea Pods capsules are not affiliated with nor approved by Green Mountain, Inc.