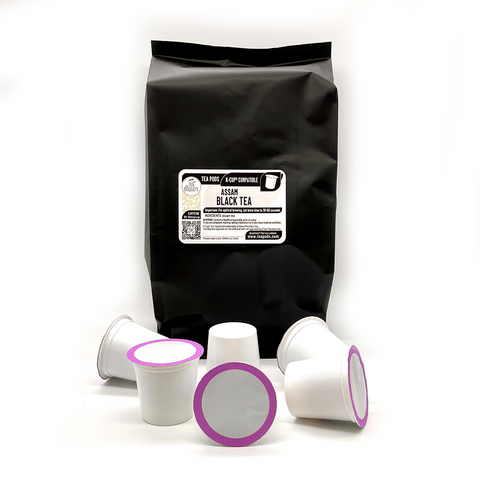 Assam tea pods K-Cup compatible
Richly loaded with anti-oxidants, the Assam Black Tea available in the K-Cups hails from the finest Tea Gardens of India, Assam. Free from any chemicals and pesticides, the Tea Keurig compatible Assam Black Tea is dried using the traditional methods and pours down excellent brews.
Ingredients: assam tea
Pack of 10 pods
* tea capsules are compatible are suitable for all types of k-cups brewers includes Keurig ® 2.0
** K-Cup ® and Keurig ® are registered trademarks of Green Mountain, Inc., Tea Pods are not affiliated with nor approved by Green Mountain, Inc.